This year instead of going on vacation, we decided to do our own "staycation" and stay home during my husband's vacation time. We had a list a mile long of things that need to be accomplished around the house. One of those things, was putting up a new mailbox. Our old mailbox was really beat up. So I sent my husband to the store to purchase a new mailbox. As usual anything that guys do, it has to be big right? So my husband comes home with what I think might be world's largest mailbox. Don't believe me?
Check this out. This is my 13 month old who easily fits inside with plenty of room to spare.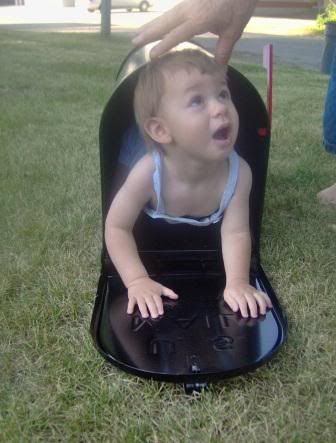 So much room to spare, that we thought, well lets see if my 4 year old will fit? Here he is carefully backing into the mailbox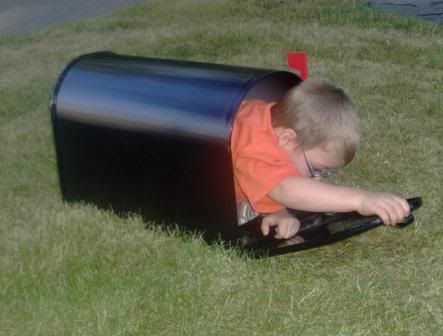 Can he make it? Yep the door can shut!
A little fun!