Here in our little corner of Michigan we were under a winter weather warning since Friday and received about 10-12 of inches of snow. After being snowed in all weekend, the kids needed an energy outlet and mom and dad needed a few mintues to rest. So we packed everyone up and went to the local indoor playground, called the Chelsea Treehouse. Ah, did I say mom and dad needed to rest? Yeah right, there wasn't much resting here, with the kids begging us to go down the slide with them, but I gotta admit it was fun! Here are some pics of the kids and the big kid AKA my husband having an afternoon of fun!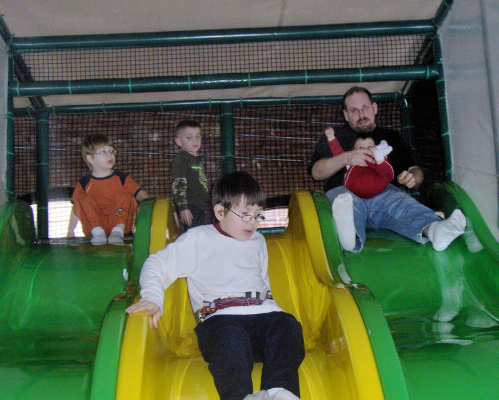 Trying to coordinate all of them sliding down at the same time :-)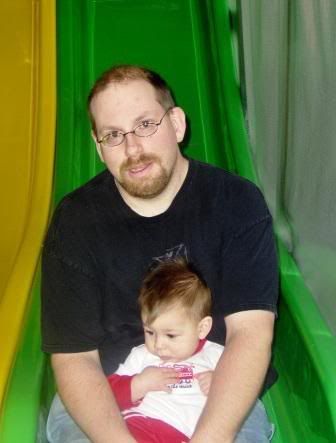 The biggest kid and the littlest kid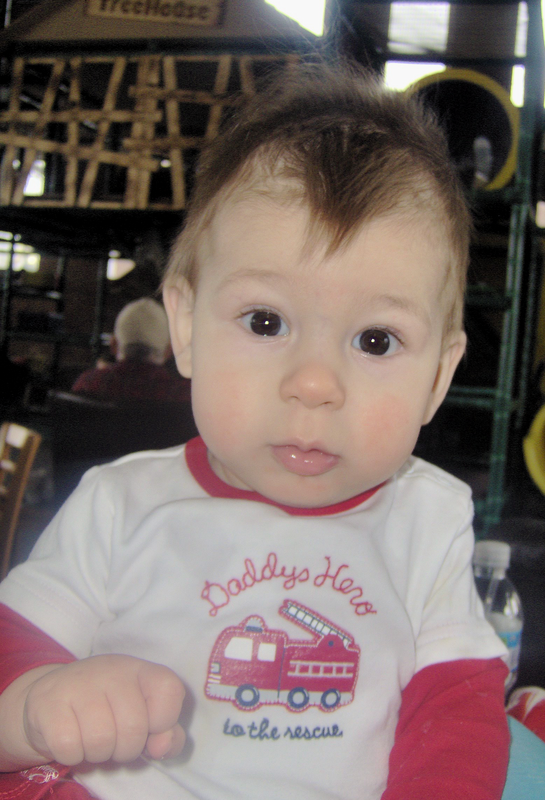 D looking cute as usual!